Since Pump Aid started work in 1998, we have built over 10,000 community water pumps, bringing safe water to 1.5 million people.
We work with communities to ensure sustainable and secure water supplies and improve hygiene and sanitation practices to save and change lives.
For millions of people living in extreme poverty in rural Malawi, access to safe water is truly a life-or-death challenge. In Malawi, diarrhoea is the fourth leading cause of death among adults. Unsafe water, sanitation and hygiene are the main causes of diarrhoea in Malawi.
Building a Sustainable Water Pump
Securing safe and sustainable water supplies in rural Malawi involves a comprehensive approach that puts communities at the very centre. Our teams work closely with community members to identify the most suitable site to install a pump. Our building teams dig the well, build the body and assemble the pump's interior mechanism, while the community provides the necessary materials and assists with assembly. Working with local volunteers helps to give communities a feeling of ownership of the project and to pass on pump building techniques to ensure sustainability. Local labourers then have the technical skills to build or maintain pumps on their own, increasing district pump building capacity.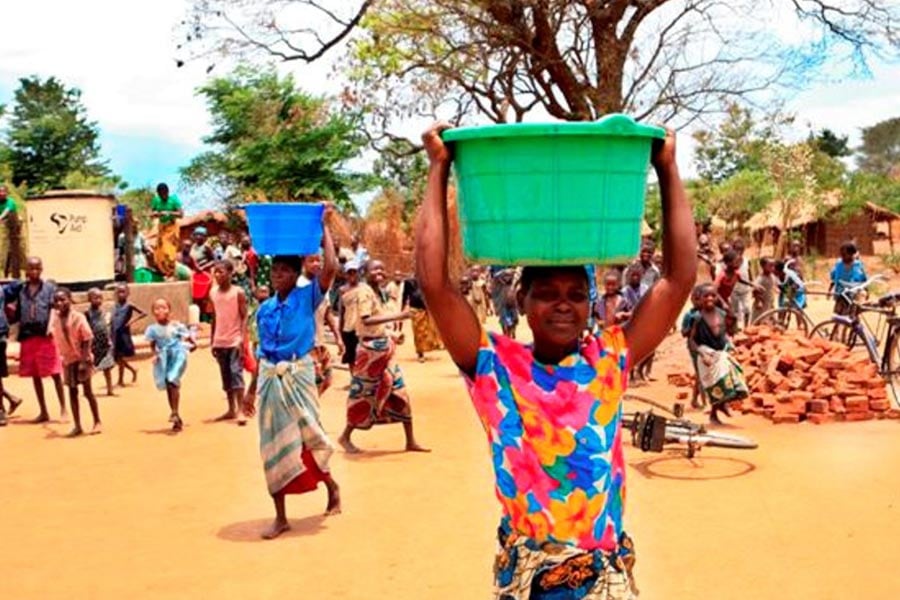 Watch a video of the elephant pump in use: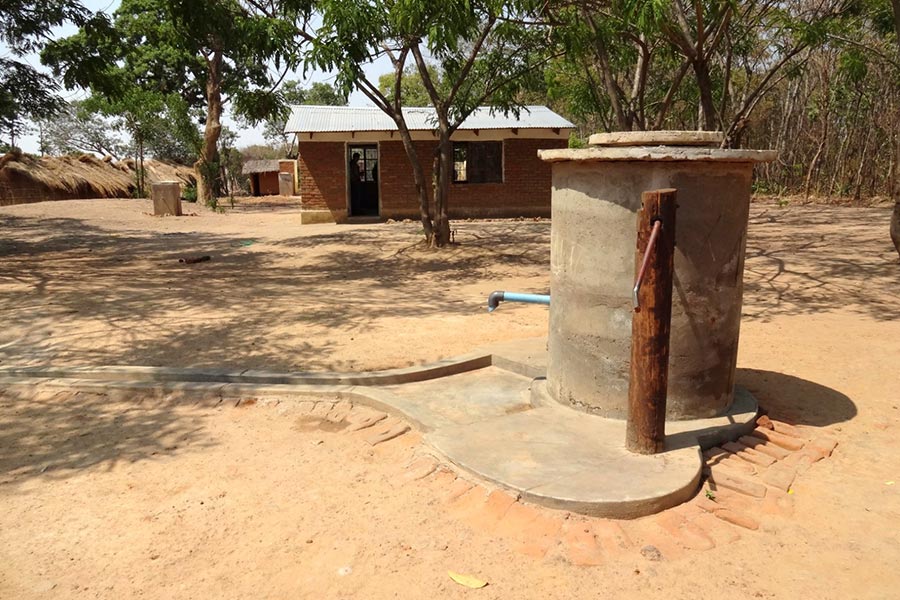 Working with Communities
Our community empowerment teams are engaged with each village right from the start to properly assess every village's need, ensure participation, as well as to conduct baseline surveys to ensure proper project monitoring and evaluation.
Community empowerment is a key objective of our work, with a priority on individuals traditionally marginalised from decision-making, including women, the elderly, and the disabled. Water Point Committees oversee pump installation, coordinate local labour and manage pump use and maintenance.
Improving Hygiene and Sanitation Behaviour
A core part of this programme is empowering communities to safeguard both individual and collective health through improved hygiene and sanitation practises. Through our skilled community facilitators, every village is guided through a series of discussions that foster the understanding of behaviours such as open defecation that puts their health and the health of others at risk. By guiding the conversations and posing reflective questions, community facilitators support villages' own understanding and commitment to everyday best practises that will help to reduce the incidence of preventable illness that affect so many households across rural Malawi.
See more about the elephant pump: