Sickness from water-related causes is considered a normal part of everyday life in rural Malawi. Diarrhoea from preventable diseases is a leading cause of death in the country - but it doesn't have to be this way.
Pump Aid's legacy is built on providing safe, sustainable water for rural communities in need, but water is just part of the solution. The burden of disease, cholera and typhoid for example, can be drastically cut when individuals are empowered with the knowledge and tools to protect themselves and the health of their entire community.
As part of our core programme, Pump Aid community facilitators have been working closely with villages across some of the most remote areas of rural Malawi, to improve health and sanitation among households. Based on a combination of approaches including Community-led Total Sanitation (CLTS) our facilitators guide conversations with communities to help them understand the behaviours that lead to illnesses that cause death, disability and stunted development.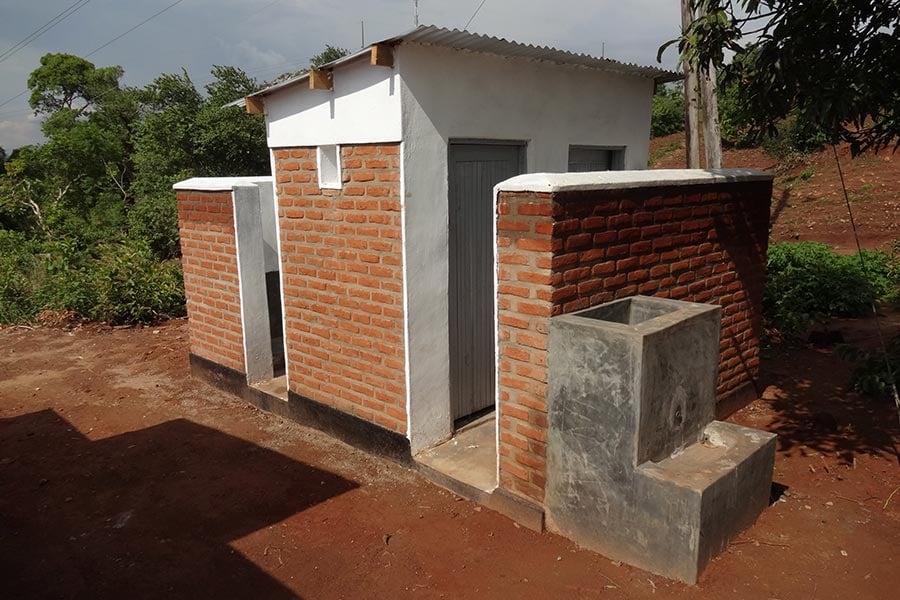 With a population of more than 17 million, an estimated 60% of Malawians do not have access to improved sanitation, according to the latest WHO/UNICEF Joint Monitoring Programme for Water Supply and Sanitation report. A primary focus of this initiative is to lead communities to commit to end the common practise of open defecation and to become collective champions of their own hygiene and sanitation transformation. Many households in rural Malawi do not have access to improved sanitation, leading people to use the open as a toilet. Deeply embedded traditional practices can also be obstacles to improved health.
With the support of our facilitators, communities can implement simple measures in and around their homes, such as ensuring safe storage of water, clean dishes and food, washing hands with soap or ash after using the toilet, and using separate cups for drinking, that will effectively prevent the spread of disease and lead to increased productivity for both adults and children. As guardians of household health, women are particularly important to reach, as they shoulder the responsibilities of all water-related domestic responsibilities and are the primary carers for children and sick family members. Since the start of their work in late 2013, our community facilitators have completed more than 400 sessions. With better hygiene and sanitation practices in place, improved health outcomes will benefit individuals and families today, as well as generations to come.