Fewer than 25% of the 9,000 CBCCs in Malawi have access to safe water or basic sanitation, exposing young children to water-borne diseases and ill health.
Recurring bouts of diarrhoea lead to long-term stunting and reduced cognitive development, limiting children from reaching their full potential and putting increased pressure on health systems. Ensuring clean and safe water from an early age is fundamental.
What we do
We install safe water supplies, child-friendly toilets, hand-washing stations, and provide hygiene education. This increases CBCC attendance and reduces the spread of disease. We also work with educators to integrate with early years development programmes, as well as local government and broader communities. Kitchen gardens are established at CBCCs to improve nutrition and diets for the children and surrounding communities, and training is provided to build confidence and empower communities to maintain the facilities in the future.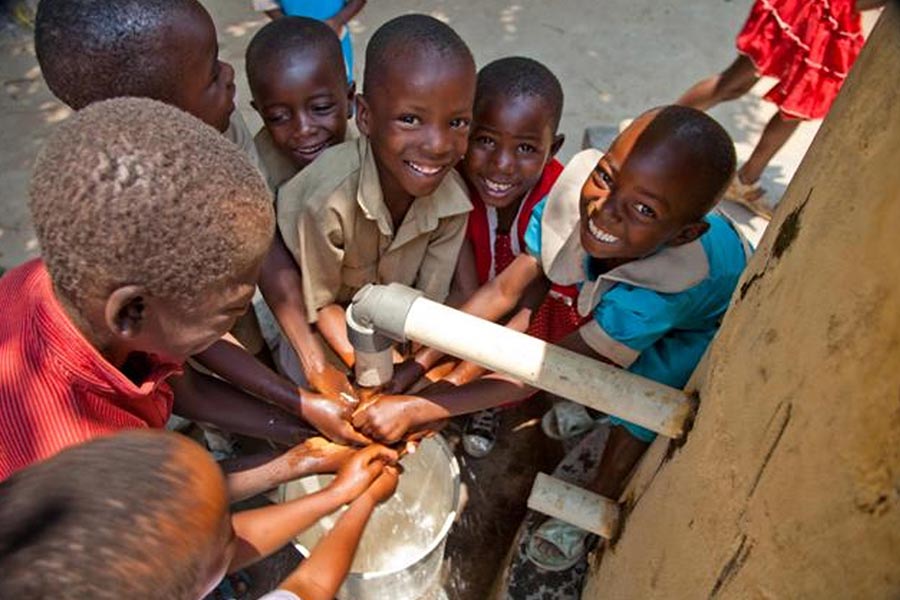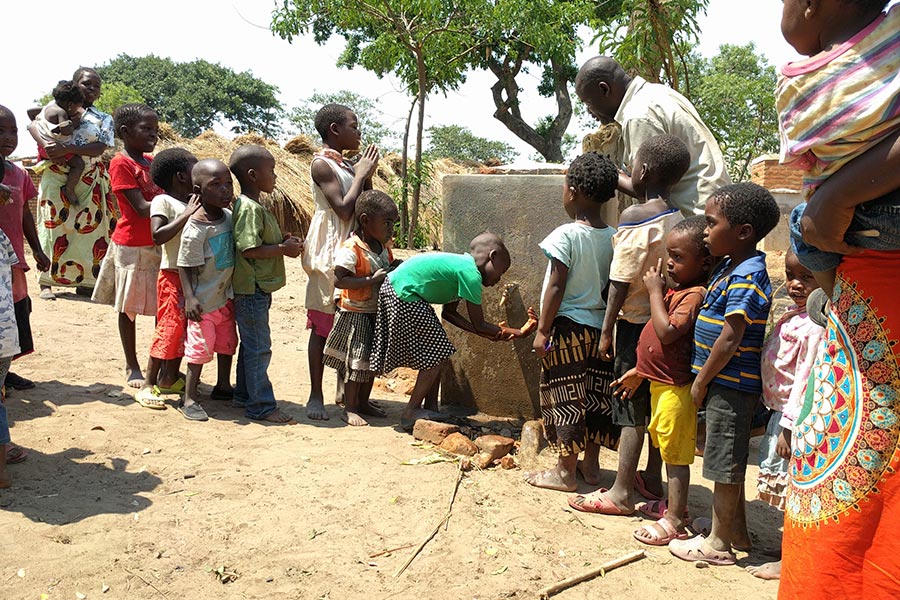 Our impact
We give children a chance to stay healthy and fulfil their potential by providing a safe environment in which they can learn, grow and play. We also believe that children themselves can be pivotal agents of change both at school and in their communities to deeply embed good sanitation and hygiene practices.
Children thrive in a healthy environment, no longer subject to ill health
Massive time saving in not having to collect water from long distances
Community-wide engagement encourages large-scale spread of positive hygiene behaviours, reducing the risk of disease
More opportunities for girls and women who are primarily responsible for collecting and carrying water, often over large distances
45 CBCCs
in the programme with improved water, sanitation, hygiene & nutrition
5,800
children now attending a CBCC with improved WASH and nutrition
5,625
other community members with access to safe water
24,910
people reached with hygiene behaviour education
18% to 13%
reduction in the rate of diarrhoea
1.4 million
nutritious meals served to children during 2018
Case Study: Chiluzi
Read about the life-changing impact of a pre-school on a group of children aged under 5 in a community in Malawi:
At the pre-school in Chiluzi, an absence of clean, safe water nearby was a constant source of worry for parents and caregivers. Rates of diarrhoea and other waterborne diseases were high, leading to stunting, which affected educational attainment and school attendance.
Since the installation of water and sanitation facilities, 108 children are thriving, and 584 additional community members have access to clean, safe water and hygiene behaviour education. Rates of diarrhoea have dramatically decreased, there has been a 57% increase in school attendance, and produce from the pre-school kitchen garden is used in nutritious meals, giving children the chance to reach their full potentials.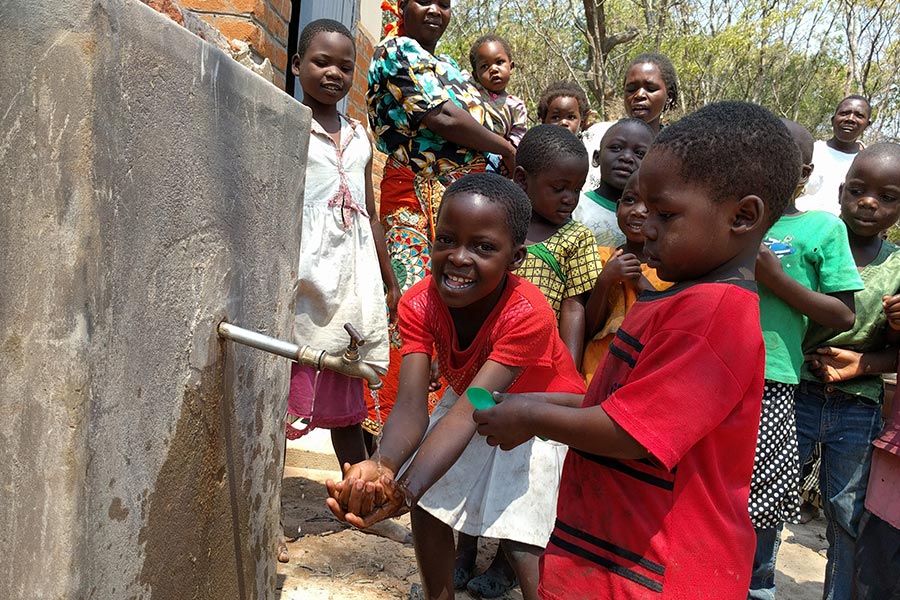 "We are very happy with the pump and latrines. Having water nearby means we can reinforce handwashing behaviours and keep children clean, happier and healthier."
Prisca, caregiver at Chiluzi CBCC