Water for early years development
Community based childcare centres (CBCCs) are pre-school nurseries in Malawi. They provide early years education, health and childcare for children under 5, providing respite for parents to work, as well as preparing young children for school by developing their social and cognitive skills with their peers. 
Of Malawi's 9,000 CBCCs, only 25% of these have water access, sanitation and hygiene (WASH) facilities. A lack of toilets means that open defecation is common in Malawi's CBCCs, increasing the risk of illness and poor pre-school health exposing communities to waterborne diseases and malnutrition.
Our approach to pre-school health
We work with CBCCs to install safe and sustainable WASH facilities, including a water point, toilets and handwashing station. We also help them to help establish kitchen gardens, management committees and hygiene behaviour change.
CBCCs offer a direct entry point for addressing health and nutrition issues for children under 5. Improving the Early Years Development of children lays the foundations for better education, health, wellbeing, and future economic productivity into adulthood, benefitting society as whole.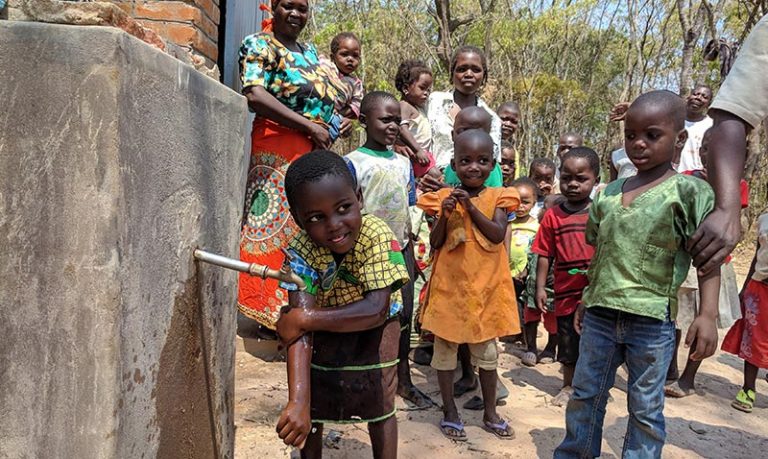 Children can learn and play in a healthy environment
Caregivers can spend more time teaching
Children learn essential hygiene behaviour during their formative years
Supporting children's cognitive development