There is a water crisis in Malawi. Despite plentiful ground reserves, it's estimated that up to 50% of the population does not have access to safe reliable water.
Additionally, the country is dependent on small scale farming, yet only 10% of farmers use irrigation. Many Malawians want their own water supplies and have the means to invest.
Large-scale water projects and interventions have also had poor results:
Unreliable water supplies: Up to 50% of community pumps in Malawi are non-functional and don't provide a reliable supply of safe water to communities;
Lack of convenient access to household water: The further one travels for water the less is used, especially for hygiene purposes
Lack of irrigation: Only 11% of small-scale farmers use irrigation, leaving them vulnerable to unreliable rainfall and food shortages.
Lack of skills and choices: perpetuating aid dependency.
There's no ownership, no choices and no market for the many thousands who want and can invest in their own access to water.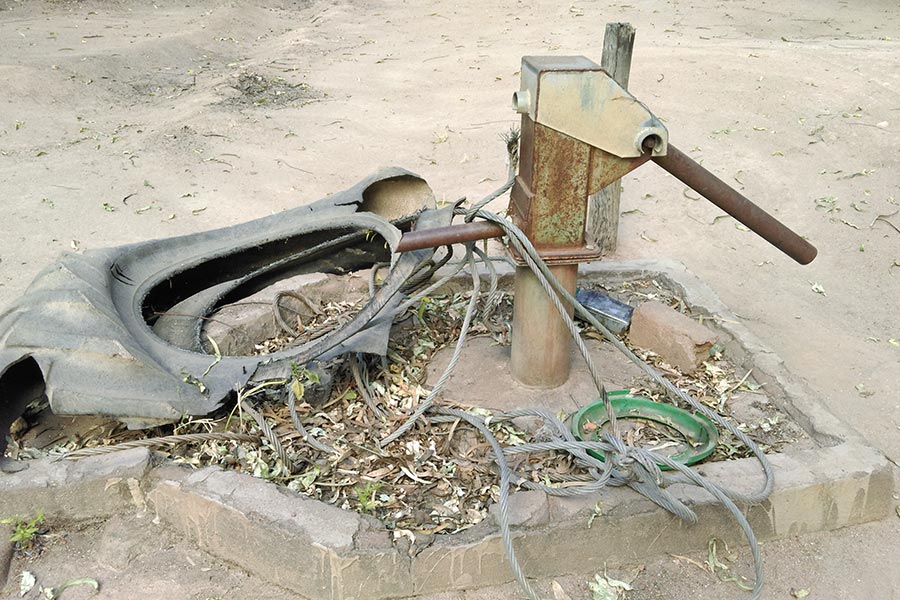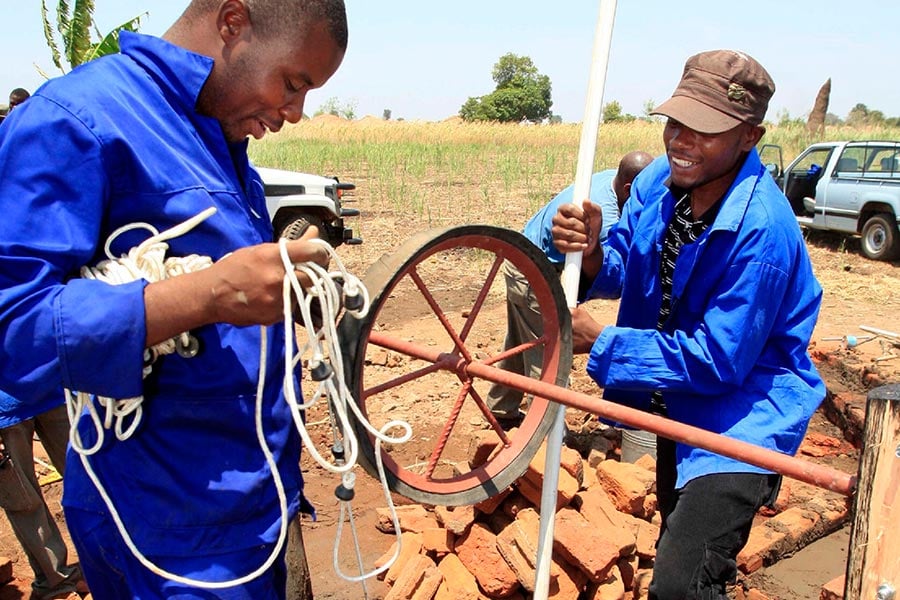 What we do
We train, mentor and support entrepreneurs in business, technical and marketing skills, stimulate customer demand by focusing on the economic benefits of investing in irrigation and household water supplies. We also develop supply chains, make spare parts more accessible and provide links to finance and loans.
Our impact
We promote entrepreneurship and provide choices to enable people to move out of poverty and invest in their own future livelihoods, replacing a culture of aid-dependence with pride, ownership and opportunities. We treat people as customers with choices, rather than as beneficiaries of aid. This promotes health, food security and independence.
Productivity: farmers' productivity has doubled, generating greater income, resilience and food security
Pump functionality: community pump functionality has increased, with health and productivity benefits for all
Distance to water supplies: shorter average distance to household water supplies, with less contamination
Income: entrepreneurs' income has doubled contributing to more sustainable local economies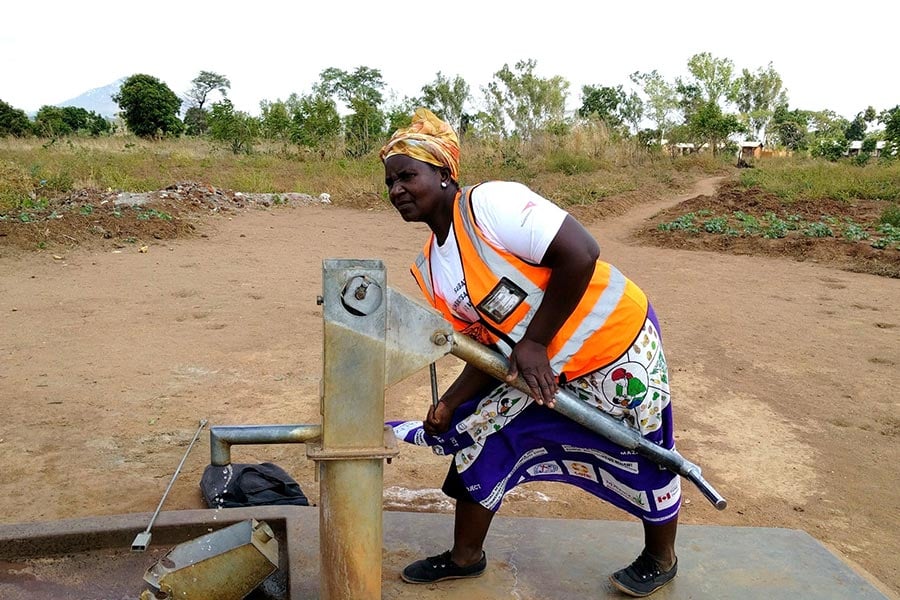 35
entrepreneurs added to our programme in 2018, expanding into a second district
60
entrepreneurs benefiting from training, mentoring and support
4,336
farming households benefiting from improved harvests and food security
46,250
community members benefiting from reliable and safe communal water supplies
9,015
people benefiting from convenient household water supplies
55% to 95%
increase in pump functionality, contributing to health and productivity benefits for all
Case Study: Kambale
Read an incredible story highlighting the impact of the self-supply programme on the lives of Kambale, a farmer living in a rural community, and his family:
Kambale had limited access to irrigation, meaning he could only plant in the rainy season and harvest in the dry. Often his annual harvest would be insufficient for himself and his family, leaving them hungry and dependent on handouts and aid.
He purchased an irrigation pump from one of the entrepreneurs supported by Pump Aid. The pump enables him to grow crops all year round and irrigate a much greater area in less time with a lower level of effort compared to using a watering can.
Thanks to his irrigation pump, Kambale is expecting to grow enough extra crops to raise 180,000 Kwacha (£200) in his first year; more than enough to recoup the full cost of the pump.
With the extra money I can provide better opportunities for my children by paying for education and invest in better seeds and tools to grow a wider variety of crops.
Kambale, farmer in a rural Malawian community