Pump Aid's mission is to end water poverty in Malawi by 2030. We aim to increase sustainable access to water, sanitation, and hygiene (WASH) in rural communities to positively impact the health, education and nutrition outcomes of millions of people living in poverty. We use an innovative approach to solving the underlying causes of water poverty in Malawi that promotes self-reliance in communities and aims to end dependency on aid.
We support local water entrepreneurs, to develop sustainable solutions to improving water access for poor communities, households, and farmers. 
We also invest in future generations by providing community water sanitation and hygiene (WASH) facilities, enabling children to survive, thrive and play.
In 2018, we established our social enterprise Beyond Water, to develop and scale up our repair and maintenance community pump service and our low cost pump sales for home and farm.
Beyond Water combines business approaches with high levels of social impact. It aims to provide financially sustainable solutions to access to water challenges for poor rural communities, promoting empowerment and ending aid dependency.
learn more about Our Programme Areas
We are proud to have been recognised by official awarding bodies for delivering sustainable water solutions in Malawi. We were the winner for 2017 International Development Charity Award, Highly Commended in the Financial Times 2018 Transformational Business Awards, a finalist for the 2018 Bond International Development Awards, and shortlisted for the 2017 Aid Innovation Challenge. We were also shortlisted for the International Aid and Development Award at the 2022 UK Charity Awards.
In 2021, our team met Lobin Lowe, Malawi's Minister for Agriculture, who was impressed with our initiative helping farmers access irrigation. Malawi's First Lady Monica Chakwera, also praised our work.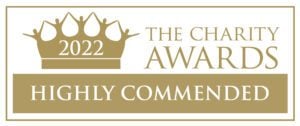 International musician Corinne Bailey Rae has been a Goodwill Ambassador for Pump Aid since 2007. Corinne visited a Pump Aid project in Malawi in 2007. "I didn't realise just how amazing this organisation was until I went to Malawi," she told The Guardian. "We were brought up thinking of Africa as this dry, 'cursed' continent, but there is water – you just have to go down deep enough to find it." More recently she has represented Pump Aid by delivering their Radio 4 Appeal in January 2017.
Since 2022, entrepreneur and BBC The Apprentice 2017 Finalist Joanna Jarjue has been an ambassador for Pump Aid. Her enthusiasm and understanding of the need for a business approach to ending water poverty are greatly appreciated.