Pump Aid meets the minister
July and August have been busy months for Pump Aid and Beyond Water in Malawi, we had the pleasure of meeting the Minister of Agriculture. In addition to carrying out our work to increase access to reliable and convenient water, the Malawi team have been working with key figures in the Malawian government, focussing on the two key elements of our innovative social enterprise approach: community pump repair and maintenance service, and low cost pump sales.
Last week, the Malawi team hosted Honourable Lobin Lowe MP, the Minister of Agriculture & Irrigation, for a visit to see some of our irrigation pumps in action and to witness first-hand the transformative impact they have on small scale farmers lives.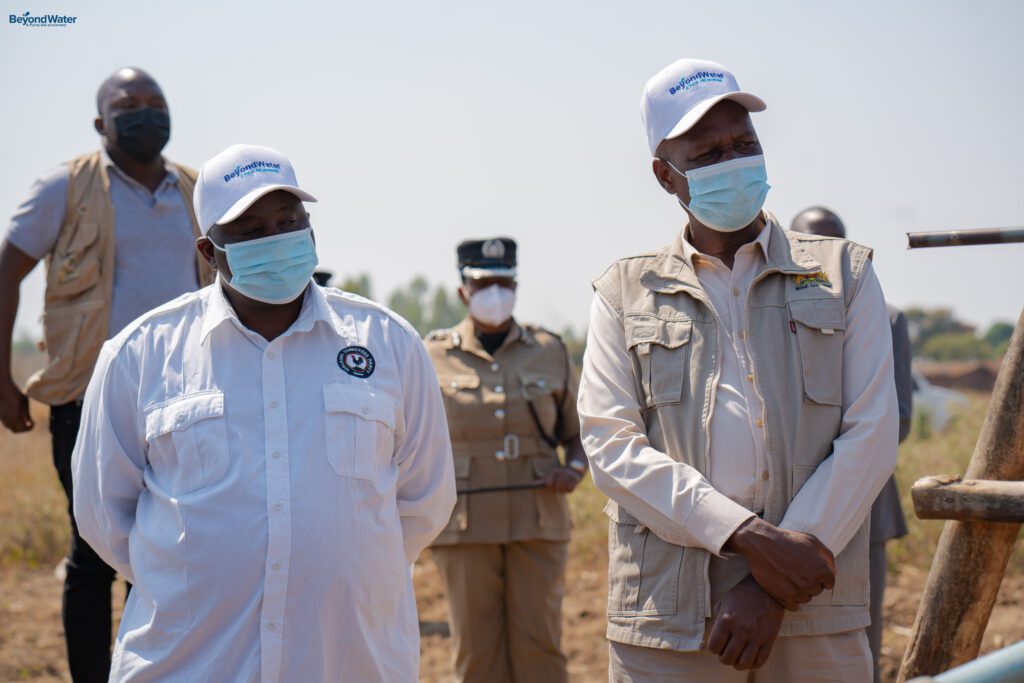 Unlike large scale group irrigation schemes, which have a high failure rate, when farmers are given the opportunity to invest in their own pumps, they can see a swift return on their investment. Crop yields increase by up to 300% Paving their own way out of poverty and providing for their families, rather than relying on food aid and handouts from charity.
The Minster can be heard here on national radio below and a press report was published in the Malawi Exclusive.
Pump Aid and Beyond Water were also honoured to be asked to meet with the First Lady of Malawi, Mrs Monica Chakwera, to discuss our innovations to improve access to water. The First Lady took an active interest in both areas of work, and her Shaping The Future Foundation is keen to forge a partnership to improve water access in rural areas and food security.
Throughout July and August, Pump Aid and Beyond Water have been meeting with various groups of MPs to explore options for promoting pump functionality and pump ownership for farmers and households.
The MPs agriculture caucus hosted a promotion event for us at the Parliament building in July. Over 50 MPs attended and Pump Aid and Beyond Water are busy working with constituencies to introduce repair and maintenance and pump ownership.
Pump Aid Beyond Water's social enterprise approach
Building on years of experience, we know that water pumps work better, are better looked after and are more reliable when pump repair services are paid for and when individual households and farmers can invest in their own low cost highly efficient water pumps. Ownership and financial reward lead to real sustainability when it comes to overturning aid dependency.
Over the last 5 years we have been building a social enterprise – Beyond Water – which develops income streams, leading to financial sustainability, through training pump mechanics to establish profitable community pump repair and maintenance businesses and to sell low cost (subsidised) water pumps to households and farmers to increase
The results of our work have been impressive. In areas where we have established our repair and maintenance service, we have improved community pump functionality from c50% to over 85%.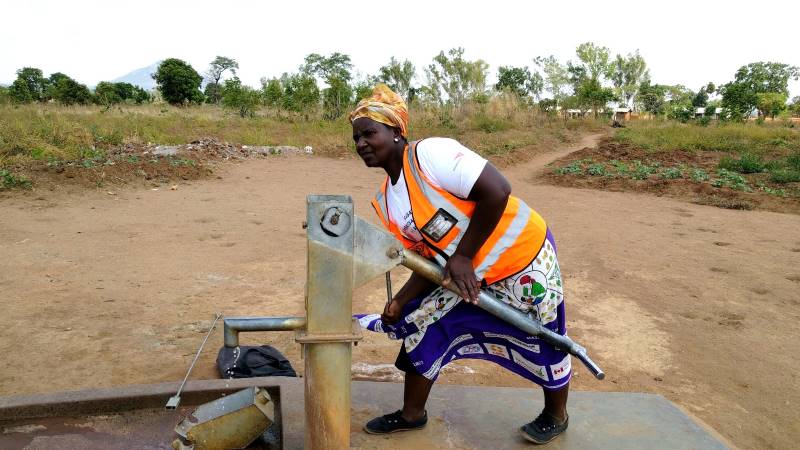 Households investing in low cost water pumps increase their access to convenient water and consequential hygiene and health improvements, but importantly, they reduce the burden of water collection for women and girls. On average water collection distances are reduced from 500m to 11m. Freeing up time for education and livelihoods opportunities.
We are working with donors and government to provide support to communities, households and small-scale farmers, so that they can invest in both a repair and maintenance service to improve pump reliability, increase convenient access and food production.