Malawi Cholera outbreak delays school reopening
For many children, today marks the return to school after the Christmas holidays. However, in Malawi many schools will remain shut for at least another two weeks due to a deadly cholera outbreak.
Cholera outbreak in Malawi
Cholera is an annual occurrence over the November to March rainy season, with the country typically registering around 100 deaths a year. According to the World Health Organisation (WHO) this is the biggest outbreak in 10 years with a current death toll of 595 people and reported cases still rising across all 28 districts. The upsurge in cases is being exacerbated by Storm Ana and Cyclone Gombe that hit the country in 2022 – causing injuries, fatalities and destruction to community infrastructure. Affecting both adults and children, those who contract cholera suffer acute diarrhoea that can prove fatal if left untreated.
A secondary consequence to this health problem is the closure of schools across the country. Missing weeks of school due to the cholera outbreak is an additional barrier to education for children in Malawi. Girls in Malawi are shouldered with the burden of collecting water from functioning sources, meaning their level of school attendance is already lower than boys.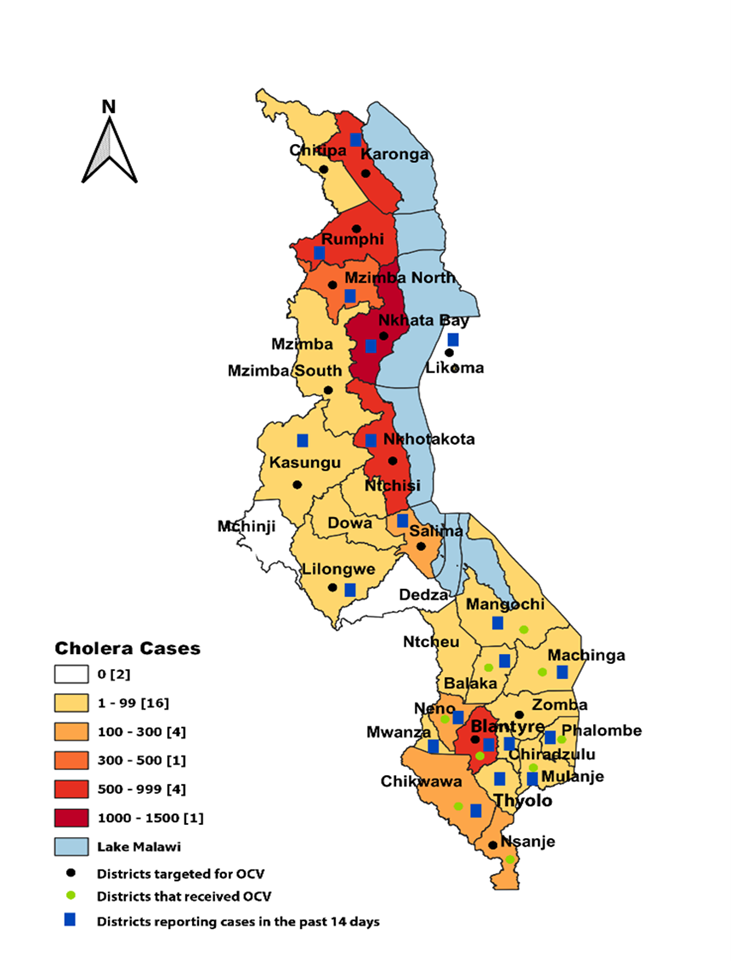 How Pump Aid are helping
As with other waterborne diseases, Cholera spreads through contaminated water and food sources and can be minimised by good Water, Sanitation and Hygiene (WASH). Pump Aid focuses on supporting communities, including Community Based Childcare Centres with safe, secure water points. We go beyond water to ensure Malawians receive long term sustainability they have desperately lacked by fostering local repair and maintenance enterprise that increases waterpoint functionality to over 95% and we supply low-cost household solutions so that families can gain autonomy over their water supply.
Pump Aid Beyond Water has joined Malawi government efforts on the fight against Cholera outbreak that has rocked all the 29 Districts across the Country. As at 5th Jan. 2023, Malawi has registered 19,629 cumulative cases and 661 deaths. The WHO bought Cholera prevention supplies for Districts and Pump Aid Beyond Water has supported the delivery of these supplies to Kasungu, Mchinji and Dowa Districts. Pump Aid remain committed to support Malawi government towards the fight against Cholera through the Professionalized Repair and Maintenance programme in the 3 Districts and it is also exploring other ways in which it can directly support Malawi Government on the fight against Cholera.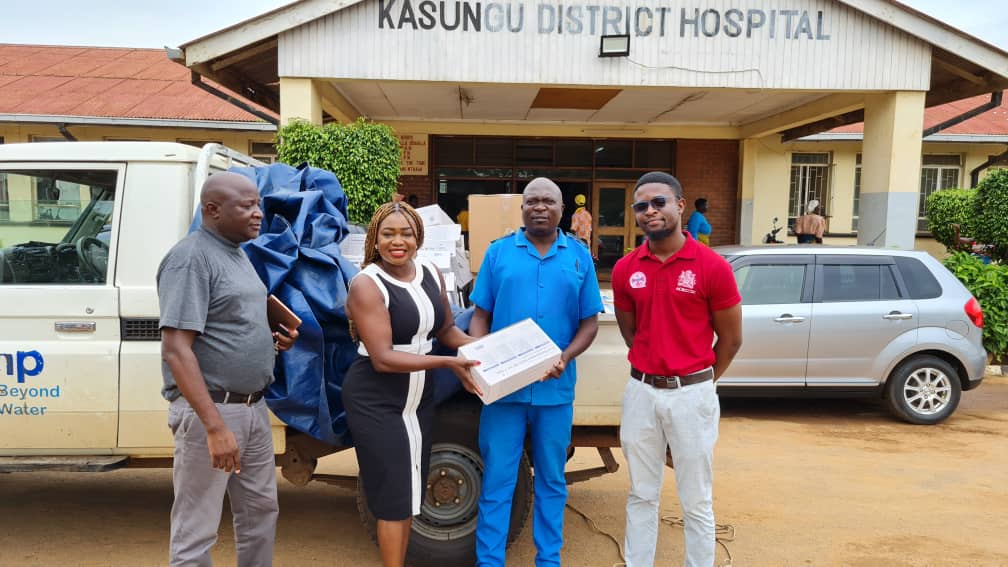 Donate here so that we can improve access to safe water, sanitation, and hygiene to communities in Malawi.