At this time of year some of us reflect on things for which we are grateful. Having clean water on tap is a luxury that millions across the world simply do not have. If you are in the position to donate, please consider the gift of giving to keep water flowing in Malawi.
Double your donation to Pump Aid in Big Give's Christmas Challenge 2022. Pump Aid are taking part in the Christmas Challenge to raise £61,000 in just 1 week from 29th November until 6th December!
These funds will be used for to train and support 10 water entrepreneurs to improve water access to 25,000 people, half of which will be women and girls. It will also provide hygiene support to 500 children under 5 attending preschool to grow.
"The Charity Committee at Aspect Capital are proudly pledging our support to Pump Aid this year to help it reach its Big Give target and to bring reliable safe water to thousands in Malawi. We've partnered with Pump Aid over a number of years and know full well how vital this work is."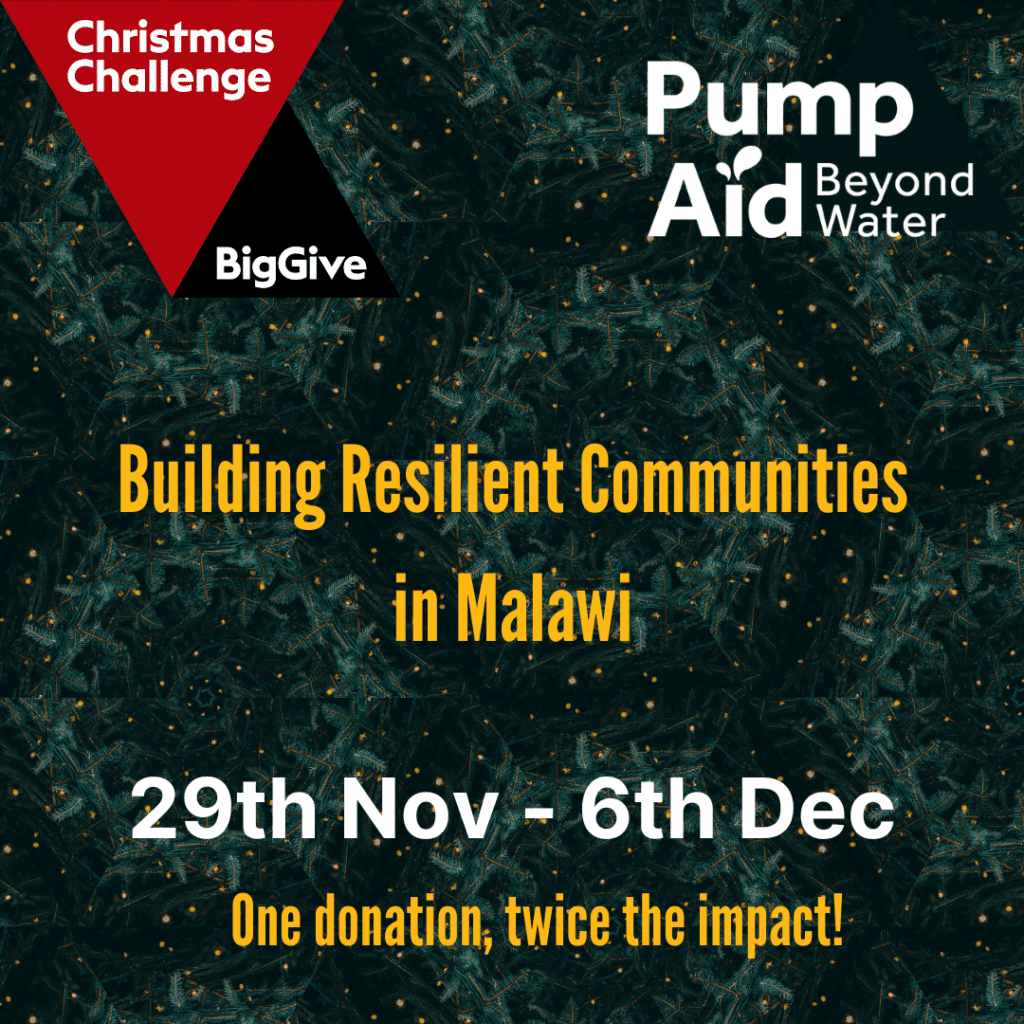 Everyone has the right to access safe, clean water, and by supporting Pump Aid you can be part of building resilient communities in Malawi. Give the gift of water, education, and health. If you are interested in long term support to our work, why not consider setting up a regular donation or leaving a legacy gift?
Pump Aid's CEO, Michael Chuter says, "As a small charity, campaigns like the Big Give are vitally important for us to secure the funds we need to achieve our mission of ending water poverty in Malawi. The generosity of match funders acts as a powerful catalyst for people to donate over Big Give Week as it doubles the impact of their donation."