Women in Engineering Day: meet our mechanics
Women in Engineering Day
Women in Engineering Day (otherwise known as INWED) celebrates women who are challenging the norm by thriving in a typically male-dominated industry. INWED puts the spotlight on women at all levels in the field, providing insight into the sector for younger generations.
As the only platform of its kind, it plays a vital role in encouraging more young women and girls to take up engineering careers.

inwed.org.uk
To mark this annual celebration, we're reflecting on all the amazing women in Malawi who've taken up tools through our water entrepreneur scheme, and are now thriving as pump mechanics.
Since the pilot of our water entrepreneur project in 2014, we have been building a network of pump mechanics to sustain community water access. Many of these are women, and we're thrilled to introduce you to some of them.
Maria Phiri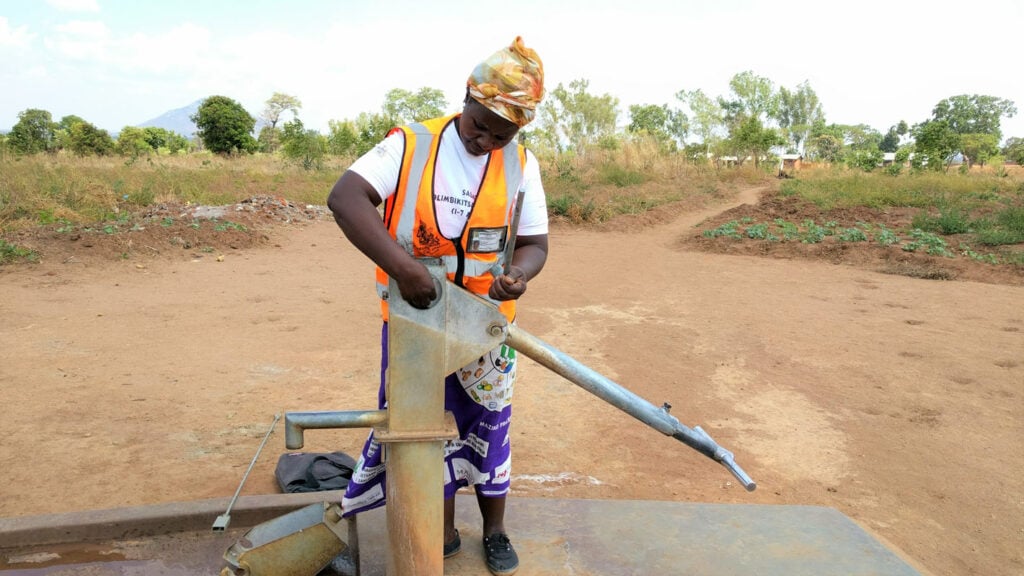 The first woman trained on our water entrepreneur scheme was Maria. A mother of four and former midwife, Maria grew tired of only having access to dirty water. So, she become a pump mechanic, and through our training, she also learned to be a business owner.
Maria has truly mastered the entrepreneurial lifestyle. As her income improved from pump repairs, she reinvested into additional income streams. For example, she purchased a power bank which she allows rural communities to use for a small fee, and has invested in a small-holding and farm animals.
Solofina Wilfred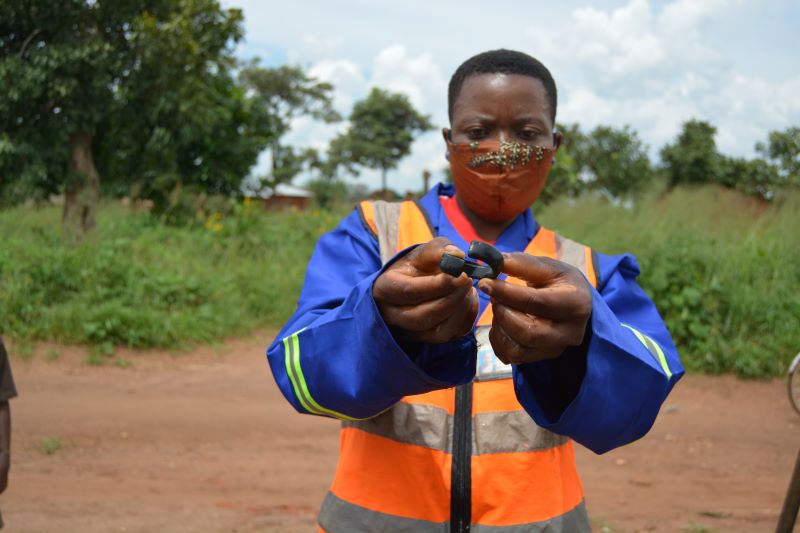 Solofina was tired of being unable to contribute to her household. She was a housewife before, and she and her husband struggled to afford the basics. Solofina took things into her own hands and learned the skills to repair and maintain pumps and importantly, make a living from doing so.
Women in Engineering Day is all about showcasing women who are thriving in the industry, and Solofina certainly is. She's built a network of clients, and negotiated service contracts with local government. Her skills mean villages can access safe water sustainably.
Esther Mdzukulu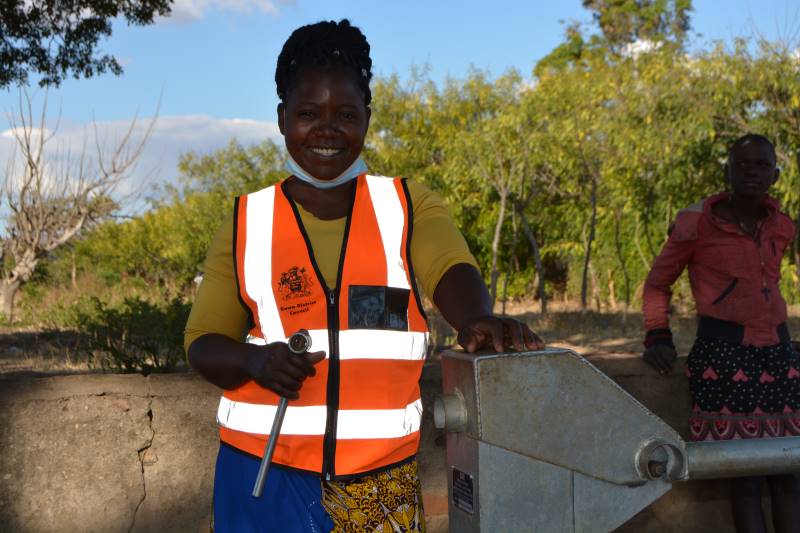 Esther completed her training with us in 2021 and now operates around the Dowa district. She was nervous at first but with the help of her mentor, her confidence has grown. Esther works across her district responding to ad-hoc calls and facilitating regular servicing.
There's a reason we call them entrepreneurs – our training doesn't just cover the technical, but also the business. Covering networking, negotiation, sales, marketing and book-keeping, mechanics like Esther can confidently move into the business world with the right skills. Esther will work with her mentor for two years following her training. This allows her to flourish into a fully competent business owner.
Impact
Our mechanics are given the skills to run a sustainable business and create a prosperous future for themselves. At the same time, they are ensuring safe water is accessibly to isolated villages for years to come.
As well as this, our water entrepreneur scheme tackles five of the United Nations' seventeen Sustainable Development Goals.
Water is the foundation of good health and hygiene – and a safe supply is critical to this.
Less time collecting water is more time for school and learning.
Empowering women to take on traditionally male occupations challenges the norm.
Community water pumps are relied on by rural communities, who cannot access safe water without them.
Pump mechanics are incentivised to increase water supply, and can make a living from it.
Women in Engineering: Malawi's success
Mechanics like Maria, Solofina and Esther are standing as female role models in their community. By taking on a traditionally male occupation, they are proving that gender is not a factor in engineering; but drive, ambition, and skills. Skills that can be learnt by anyone.
Attitudes are changing around the world. Men once distrusted female mechanics, but these same men are now calling up Maria, Solofina and Esther for their services.
What can you do?
We hope you enjoyed meeting some of our mechanics. Why not share this post and introduce them to others? Alternatively, you can have a direct impact and support our water entrepreneur scheme by making a donation. Large or small – all donations help us to ensure the sustainable supply of water for rural Malawians.