In 2021, we expanded our operations for community pump repairs into the district of Dowa, thanks to a generous grant from the Waterloo Foundation, in memory of Janet Alexander.
Our work in Dowa is addressing the low-functionality of community pumps across the district, by implementing our water entrepreneur scheme to help people like Maggie become area mechanics.
Our water entrepreneur programme was piloted in 2014 and later won awards for its innovative approach to water poverty. By providing Malawians with the training necessary to run a viable business as an area mechanic, a pump repair and maintenance structure is implemented which simultaneously stimulates the local economy.
Esther Mdzukulu began her journey as a water entrepreneur in May 2021 at 33 years old. She was born and raised in the Dowa district, and now makes a living from helping her communities access water through community pump repairs.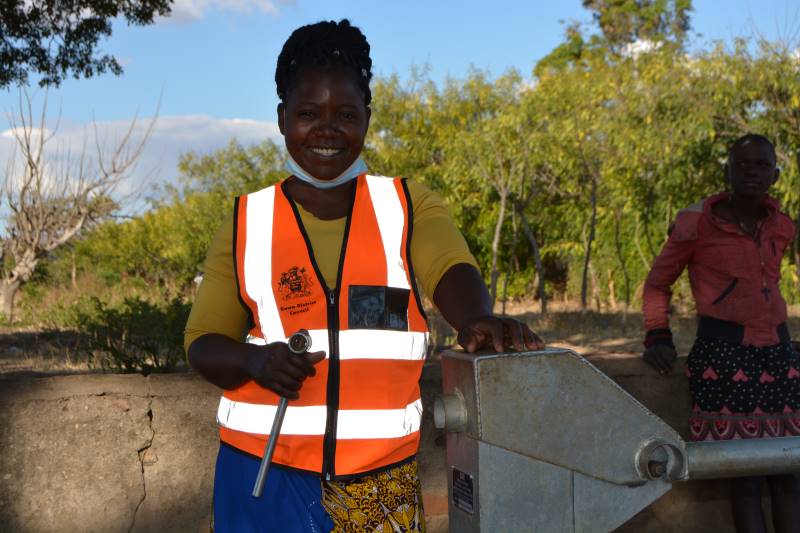 Esther relished the opportunity to become financially independent and contribute to her household. As a woman in a usually male-dominated profession, she also stands as a role model for women and girls in surrounding communities.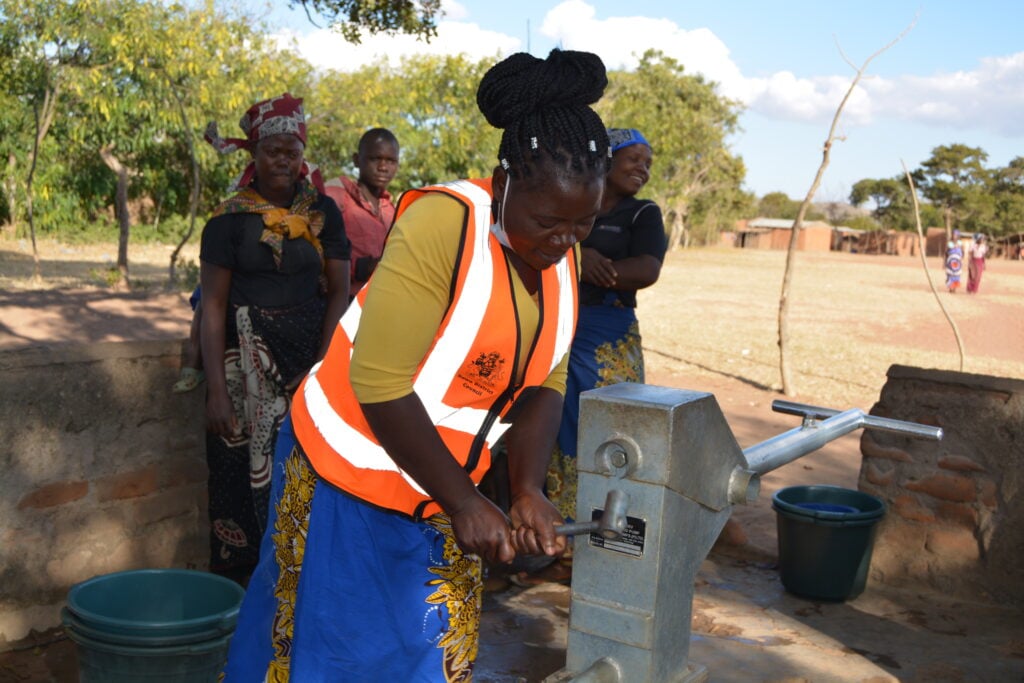 As well as business and technical training, we help our entrepreneurs enter into service contracts with their District Water Office. This places responsibility with the local authority to keep water flowing for rural communities, and guarantees income for mechanics. Esther has entered into 5 service contracts with local authorities so far.
As her demand for her skills increases, Esther's business continues to grow. Alongside her service contracts, she takes on freelance repair work as and when is needed by rural communities, who pool together for her services. This keeps community pumps functioning for those that rely on them for safe water.
Thanks to the ambitions of people like Esther, women of Dowa no longer need to make millions of wasted journeys to find a working pump, and can realise their own potential.